Paysera HQ
You can now check the status of Paysera systems online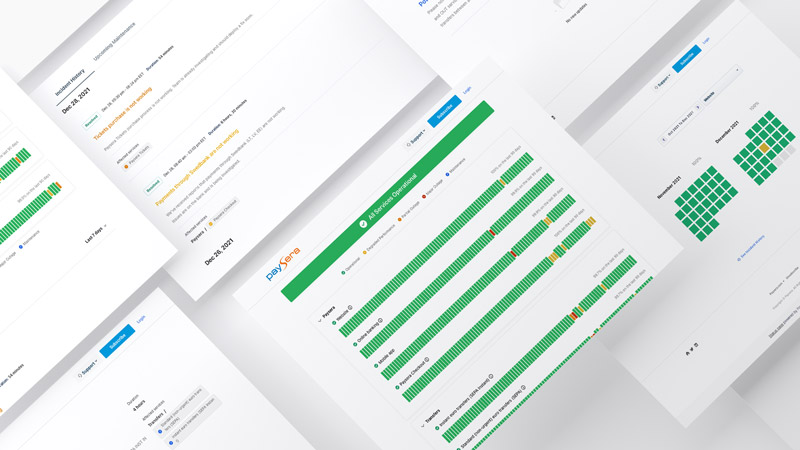 The fintech company Paysera is now offering e-shops, their customers, and other clients the possibility to check the status of the company's and third-party systems and scheduled maintenance work. The systems can be checked and monitored at status.paysera.com
"When a customer has a problem paying in an e-shop, the merchant starts looking for possible reasons. These are rarely obvious, so a first guess as to the source of the problem is not necessarily correct. That's why we have created a channel for the convenience of e-shops and their customers that will make it easier to find the answers and thus contribute to a better customer experience in online shops all over the Baltics. For instance, if we detect a problem with a customer's bank, the merchant would be able to respond and encourage shoppers to choose other payment methods. If necessary, merchants will be able to share a link to this page with their customers as well," says Deimintas Mažuolis, head of customer service at Paysera.
The Paysera Status page is relevant not only for e-commerce but also for other businesses and private clients who use the Paysera app, online banking, payment cards, perform transfers, or distribute tickets to events.
Paysera facilitates payments in more than 13,000 e-shops. In 2021, shoppers made almost 600 million euros worth of purchases in these shops.
About Paysera
Paysera is a fintech company that provides fast, convenient, and affordable financial and related services globally. We offer products ranging from a payment gateway for e-shops to money transfers, currency conversion, payment cards, an event ticketing platform, a parcel locker network (to be launched in 2021), and a top-notch finance management app.

Beginning our journey in 2004 in Vilnius, Lithuania, we are the first licensed e-money institution (EMI) in Lithuania, with 300 people working in 15 different cities worldwide. With over one million app installs and growing, we aim to push the boundaries and become an industry-leading super app that provides financial and lifestyle services across the globe.