Fintech company Paysera dips its toes in super-app waters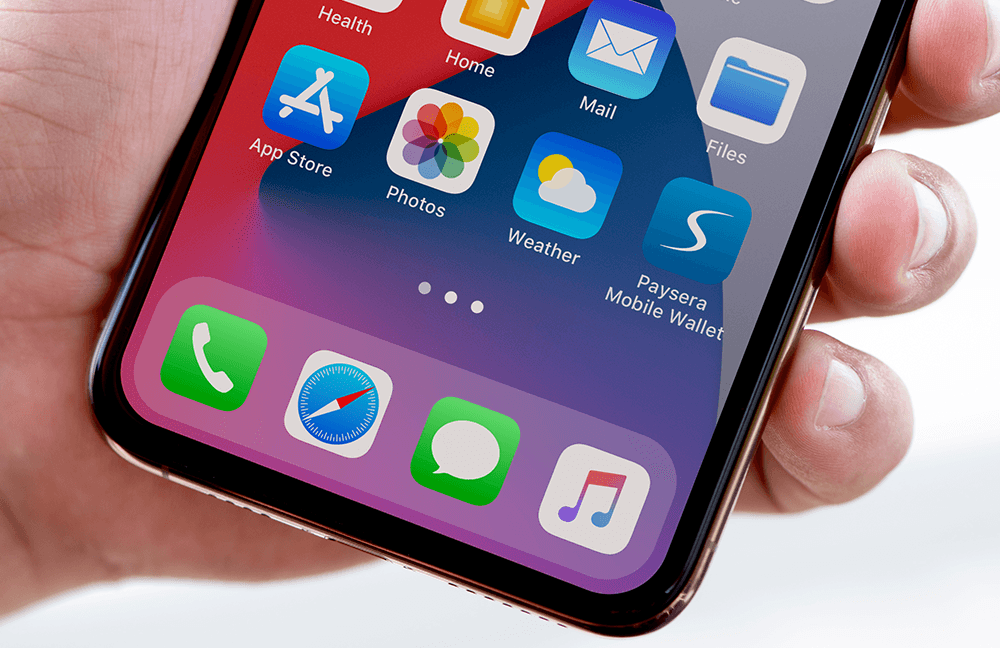 We tend to rely more and more on smartphones and their functionality in our daily lives. This is evidenced by a survey of U.S. residents conducted by Twigby in May 2020, where a surprising 39 per cent of participants stated that, due to social distancing, they started using their smartphones for longer periods and more often. Companies worldwide are motivated by this trend to increasingly focus on the development and growth of apps. Some companies set even higher goals for themselves – for example, the fintech company Paysera considers that it has already grown beyond its current app and is ready for a new ambitious step – the super-app.
According to the CEO of Paysera, Vytenis Morkūnas, having started developing a super-app, the company is gradually diverting from the concept of the mobile wallet, which was introduced in 2014 and was oriented towards payment, currency exchange, and other operations exclusively related to payment.
Ambitious concept of the super-app
"Our main goal is moving current and new services to the super-app. This is an all-in-one platform on the phone containing all the features related to payment and much more.
Our goal is to create an all-in-one app where payment for delivery and ordering a courier to pick up a parcel, ordering food, ordering a taxi, paying fees and bills, viewing accounts in other banks, and messaging friends will be available in a few taps. E-store owners will be able to create a new account in a few minutes and start collecting buyers' payments. Moreover, the client will be able to check their credit rating in the app," notes V. Morkūnas.
These services will be introduced in the Paysera app gradually. Some of them, e.g. provision of services, will be introduced together with external partners, while other services will be provided by using the resources of the company. Moreover, super-app features will be introduced in different countries at different times due to objective circumstances – legal frameworks, number of partners, a competitive environment.
"The direction selected by the company to develop its app and turn it into a super-app is a modern and ambitious step in following the latest trends. This is an interesting and extraordinary challenge for us because the mobile wallet is one of the most important features for users of new generation Huawei phones. Thus, our cooperation with Paysera is comprehensive, as we share both our practical experience and the competence of our specialists. We also ensure the optimisation of products, adaptation to AppGallery, and creation of an even better user experience. Paysera is a good example that our store ensures the greatest functionality even for ambitious fintech apps, and therefore we intend to continue building this field with other developers," says Audrius Granickas, Huawei Mobile Services Business Development and Operation Lead.
The Paysera app was launched in the Huawei AppGallery app store in October 2020. Since then, over 7 thousand unique users, the majority of them based in the Baltics, have downloaded the app from this app store alone.
Excellent opportunity to offer more to users during the quarantine
Although Paysera has a long-term plan for its super-app, the company is already standing out among its competitors. During the quarantine, the time users spent using the Paysera app became 15–20 per cent longer than before. This is an excellent opportunity to offer more value to users and make their lives easier.
"Currently, there are plenty of apps where one can open an account and send money. Everyone is doing this. Thus, when developing our app, we think about the added value. For example, we offer currency conversion in the app at a good price and create conditions for remote registration for both private and business clients. Last year, we offered the possibility to buy physical gold bars and coins in our app. Within a few months, new and existing clients had purchased over 1.8 million euro worth of this precious metal," summarises V. Morkūnas.